Information
REGISTRATION INFORMATION
The 2nd International Conference on Food Bioactives & Health provides a unique opportunity to network, and share recent worldwide advancements. This is really one large gathering of scientist and industry specialists on food bioactives. We hope to see you at the FBHC 2018 in Lisbon. Mark your calendar now for the 26th to the 28th of September 2018.
Registration can only be done online at the Registration Form tab.
REGISTRATION FEES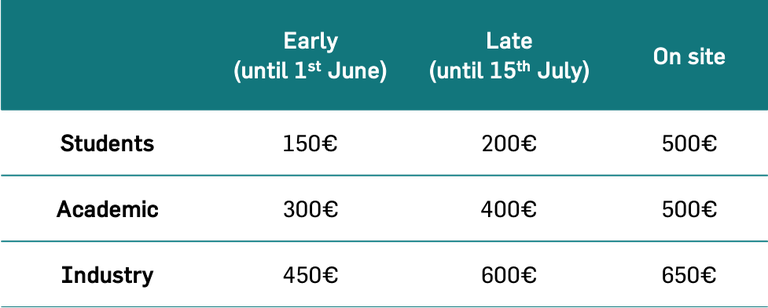 Note: registration fees only do not include conference dinner attendence nor Lisbon Tour participation.
Both social events have an extra cost that can be consulted here.
Methods of Payment Accepted
You can pay your registration fees only through bank transfer addressed to iBET using the details provided below after your registration is completed.
Account Holder: Instituto de Biologia Experimental e Tecnologica (iBET)
iBET's VAT Number: PT 502 112 255
Bank Name: MilleniumBCP
Bank Address: Rua Sebastião José Carvalho e Melo, 6 - 2750-483 Cascais - Portugal
SWIFT Code: BCOMPTPL
Account number: 00057396744
IBAN: PT50 0033 0000 00057396744 05
Refund Policy
A refund of fees for registration will be made to any registered participant who cancels on or before June 15th, 2018. Cancellation requests received after June 15th, 2018 will be subject to an administrative charge of 25%. Substitutions will be accepted at any time as long as the eventual additional amount in registration fees is paid. No refunds will be made after August 1st, 2018.
To get more information please contact:
FBHC 2018 Organizing Comittee
2nd International Conference on Food Bioactive and Health 2018
Av. República, Qta. do Marquês
Estação Agronómica Nacional
Edificio IBET/ITQB
2780-157