POSITIVe Final Conference
COST Action FA1403 - POSITIVe
« Interindividual variation in response to plant food bioactives »
25 and 26 September 2018
OPEN TO ALL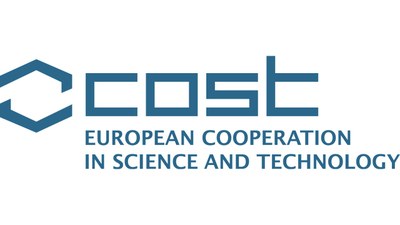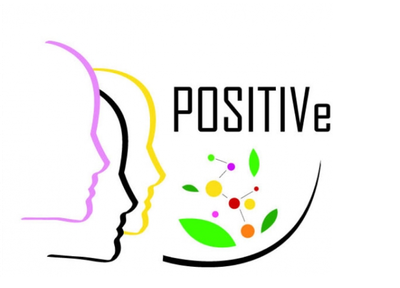 Program Overview
Tuesday, 25th September 2018

8.00 a.m. – 8.45 a.m. Welcome

(8.45 a.m. – 17.30 p.m.)

Main Findings from POSITIVe: Major determinants involved in interindividual variations in plant food bioactives ADME and cardiometabolic responses

Morning session 8.45 – 12.25

8.45 – 9.00

Dr. Christine Morand (INRA-Clermont –Ferrand, France)

Introduction of the COST Action POSITIVe – Final Conference

9.00 – 9.35

Dr. Tom van de Wiele (University of Ghent, Belgium)

Determinants of interindividual variability in absorption, distribution, metabolism and excretion of plant food bioactives

9.35 – 10.10

Dr. Torsten Bohn (Luxembourg Institute of Health, Strassen, Luxembourg)

β-Carotene in Humans – Metabolic Pathway and Bioactivation - from Digestion to Tissue Distribution and Excretion

10.10 – 10.45

Dr. Anne Marie Minihanne, Univ of East Anglia, UK

Key determinants of flavonoids metabolism following mixed dietary flavonoid source – COB Study

BREAK

11.15 – 11.50

Dr. Claudine Manach (National Institute for Agricultural Research-INRA, Clermont Ferrand, France)

Untargeted metabolomics for assessment of true exposure to plant food bioactives

11.50 – 12.25

Dr. Aleksandra Konic-Ristic (University of Belgrade, Serbia - University College Dublin, Ireland)

Quality of reporting of clinical trials addressing the inter-individual variation in response to plant bioactives

LUNCH

Afternoon session 13.55 – 17.30

13.55 – 14.30

Dr. Ana Rodriguez-Mateos (King's College, London, United Kingdom)

Investigating variability in cardiometabolic response to plant food bioactives: approaches and main findings from POSITIVe

14.30 – 15.05

Dr. Dragan Milenkovic, National Institute for Agricultural Research (INRA), Clermont Ferrand, France

Evaluation of cell and molecular targets of plant food bioactives: implications for inter-individual variability

15.05 – 15.40

Prof. Francisco Tomas-Barberan, CEBAS-CESIC, Murcia, Spain

Impact of gut microbial metabolism on cardiometabolic markers

BREAK

16.10 – 16.45

Dr. Emilie Combet, University of Glasgow, UK

Beyond results - lessons learned from POSITIVe meta analyses

16.45 – 17.30

ROUND TABLE "Future of plant food bioactives in precision nutrition"

Moderators: Chairs ; Participants : WG leaders, speakers, the audience

Introduction : Prof. Baukje de Roos (University of Aberdeen, United Kingdom)

POSITIVE roadmap

Wednesday, 26th September 2018

(9.00 a.m. – 16.30 p.m.)

Recent advances in research on interindividual variability and interesting perspectives in the field of personalized nutrition

Morning session 9.00 – 12.00 a.m.

9.00 – 9.30

Dr. Eileen Gibney, University College of Dublin, Ireland

Main findings from Food 4Me - Next steps

9.30 – 10.00

Dr. Baukje de Roos, University of Abeerden, UK

Personalized intervention: a precision approach for the next generation of intervention studies

10.00 – 10.30

Dr. Kieran Tuohy (Fondazione Edmund Mach, Trento, Italy)

Microbiome variants in relation to bioavailability of plant food bioactives

BREAK

11.00 – 11.30

Prof.Rikard Landberg, Chalmers University of Technology, Gothenburg, Sweden

New personalized strategies for optimal metabolic responses to fibre-rich foods

11.30 – 12.00

Dr. Paul Franks, University of Lund, Sweden

Lifestyle in the context of precision medicine

LUNCH

Afternoon session 13.30 – 16.30 p.m.

13.30 – 14.00

Prof. Wim Verbeke (University of Ghent, Belgium)

Personal determinants of consumers' healthy and sustainable food choices

14.10 – 14.15

Dr. Pascale Fanca Berthon (Head of Nutrition & Health Science, Naturex, France)

From science to market: challenges of personalized nutrition with botanicals

14.15 – 14.30

Dr. Carlos Javier González Navarro (Director of Innovation, Centre for Nutrition Research, University of Navarra, Spain)

Food innovation and personalized nutrition: What is (Spanish) industry demanding from scientists and technologists

14.30 – 14.45

Dr. Marjan van Erk (TNO; program manager public-private consortium on Personalised Nutrition & Health, The Netherlands)

Technologies and knowledge for tailored, scientifically grounded products and services in personalized nutrition

14.45 – 15.00

Dr Adrian Hodgson (Nutrition Innovation Consultant, SPOON-GURU, United Kingdom-USA)

Artificial intelligence, machine learning and precision nutrition are transforming the way people eat and drink

15.00 – 16.00

Round Table: Debate on personalized nutrition and health with a panel of stakeholders

(Moderator: Dr. María-Teresa García-Conesa, CEBAS-CSIC, Spain)

16.00 – 16.30

Closing ceremony and group photos
Registration
Registration is OPEN to all community and have a fee of 50€. Complete you registration here.
In case of any doubt please contact positivefinal@itqb.unl.pt.
Methods of Payment Accepted
You can pay your registration fees only through bank transfer addressed to iBET using the details provided below after your registration is completed.
Account Holder: Instituto de Biologia Experimental e Tecnologica (iBET)
iBET's VAT Number: PT 502 112 255
Bank Name: MilleniumBCP
Bank Address: Rua Sebastião José Carvalho e Melo, 6 - 2750-483 Cascais - Portugal
SWIFT Code: BCOMPTPL
Account number: 00057396744
IBAN: PT50 0033 0000 00057396744 05
Please note that Lisbon has been increasingly attracting tourism therefore we recommend to all participants to book their hotels as soon as possible!
You may follow the suggestion at accommodation