Organization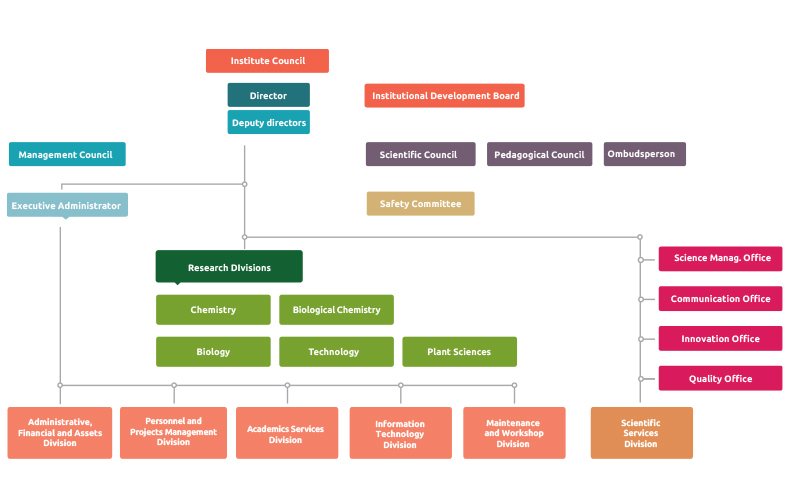 Since its foundation, ITQB NOVA has grown considerably in size and nowadays hosts 55 independent research groups, forming a scientific staff of more than 500 researchers (see Facts and figures for details).
The researchers are assisted in their activities by the infrastructure support services that include around 60 people.
Over the years, as ITQB NOVA expanded, the organization of the Institute has evolved to its present structure. The Institute is headed by its Director and two vice-directors assisted in all scientific matters by the Scientific Council.
The existence of an External Advisory Board constituted by renowned scientists from different areas and the regular internal and external evaluations to which the Institute is subjected assures that scientific excellence is the motto at ITQB NOVA.