[Party] Live music and UEFA Europa League Final
InTeraQB Party
When
14 May, 2014

from




05:00 pm

to

10:00 pm

Where

ITQB Car Park

Contact Name

InTeraQB

Contact Email
interaqb@itqb.unl.pt
Add event to your calendar

iCal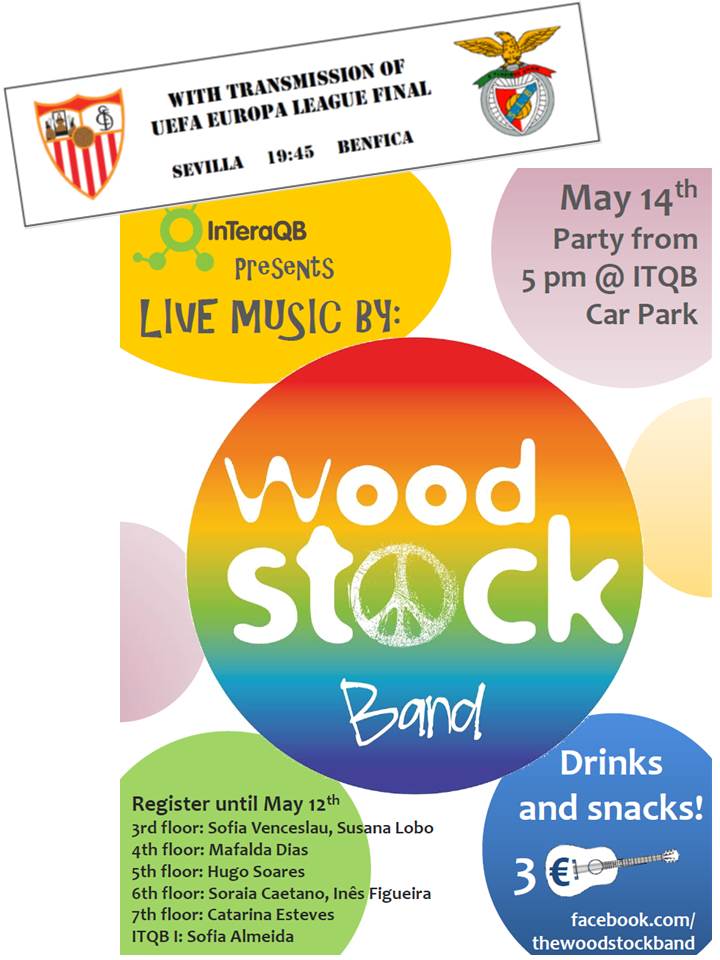 Starting at 5 pm, in the car park, with drinks, snacks and, of course, a lot of fun.
This time we will have live music by Woodstock Band! Check out some of their work:
WoodstockBand @ ArtKafé - I Shot the Sheriff
Woodstock Band @ Speakeasy com Aldo Lima
Woodstock Band - Is this love
And the transmission of the UEFA Europa League Final: Benfica x Sevilla, at 19.45 pm.
Bring your colleagues too. Everyone is invited!
---
Registrate and pay 3€ until May 12th with:
3rd floor: Sofia Venceslau, Susana Lobo
4th floor: Mafalda Dias
5th floor: Hugo Soares
6th floor: Soraia Caetano, Inês Figueira
7th floor: Catarina Esteves
ITQB I: Sofia Almeida
Hope to see you all there!