PhD Program Biology at the Host Microbe Interface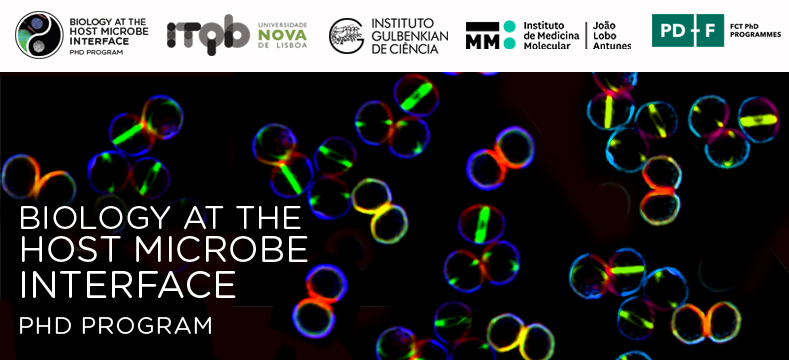 The call for applications to the 2019 edition of the PhD Program Molecular Biosciences - Biology at the Host Microbe Interface will be open between August 10, 2018, and October 15, 2018, at 16h00 Lisbon time. The program will start on February 1, 2019. Scholarships are available for nine outstanding PhD candidates.

All known multicellular organisms establish more or less stable associations with microbes, which carry a significant impact not only host and microbe physiology but also on their co-evolution. The nature of these interactions varies within a continuous spectrum, ranging from mutualistic where both microbial and host fitness is enhanced, to pathogenic in which host fitness is compromised. It is in this later case that infectious diseases develop and for which therapies are needed. Moreover, host microbe interactions are also known to act as a central component regulating the maintenance of host homeostasis with major impact on different aspects of human health. As such deregulation of host microbe interactions can impact not only the pathogenesis of infectious diseases but also on that of contemporary non-communicable diseases that carry a major global impact on human morbidity and mortality.
The Biology at the Host Microbe Interface (INTERFACE) PhD program was created on the premise that understanding the general principles guiding host-microbe interactions is a major scientific endeavor per se with a potential global translational impact on therapeutic intervention against infectious as well as non-communicable diseases. The INTERFACE PhD program aims at fulfilling a current gap of knowledge at the interface of these multidisciplinary scientific areas.