Mission
The "GREEN-IT Bioresources for Sustainability" Unit addresses the challenge of ensuring food security and adequate resources for a growing human population, by deciphering the basic mechanisms of plant-environment interactions and translating knowledge into innovation for plant breeding, while guaranteeing environmental sustainability.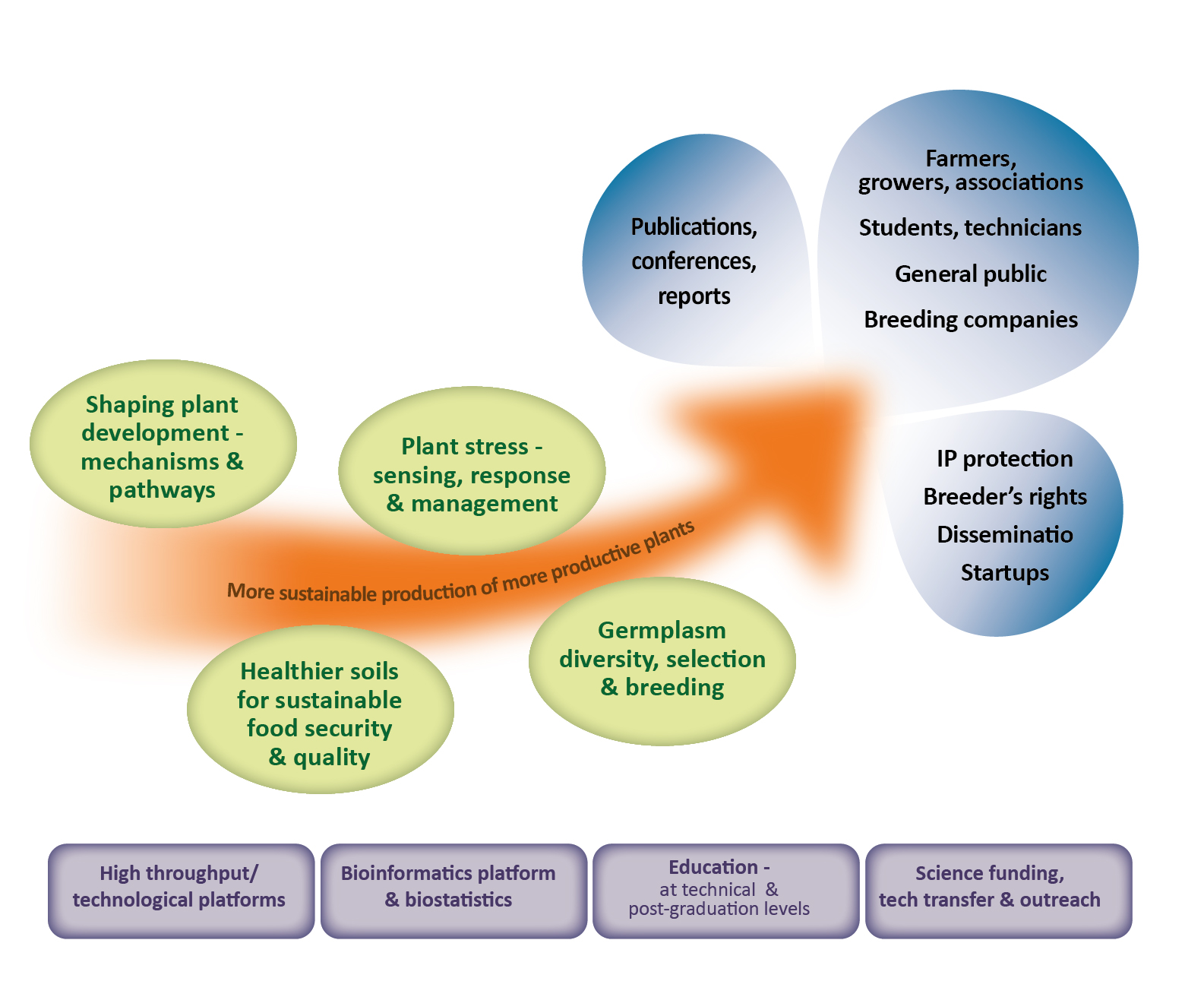 ORIGINS & DEVELOPMENT
At its foundation GREEN-IT was designed to address the key societal challenge of Sustainable Development and Biological Resources, integrating labs from ITQB NOVA, iBET and IGC and focusing on two thematic lines:

GREEN-IT is now firmly grounded on the Oeiras AGRO-TECH Campus, which includes ITQB NOVA, iBET, and INIAV.

AGRO-TECH (jointly created by the Ministries of Agriculture, and Science & Technology) is the biggest consortium in the country and the first research and innovation Campus devoted to agro-food, veterinary and forestry (from the bench to the field).
Presently GREEN-IT brings together plant research teams to contribute to achieve the 2nd, 15th, 13th, 12th, 4th and 17th UN Sustainable Development goal and the 2nd European Societal Challenge. A cross-talk was set among agronomists, biologists, biochemists and chemical engineers, in a field-to-bench-to-field approach, to uncover basic mechanisms in plant-environment interactions, translating knowledge into agricultural applications while protecting the environment.
ORGANIGRAM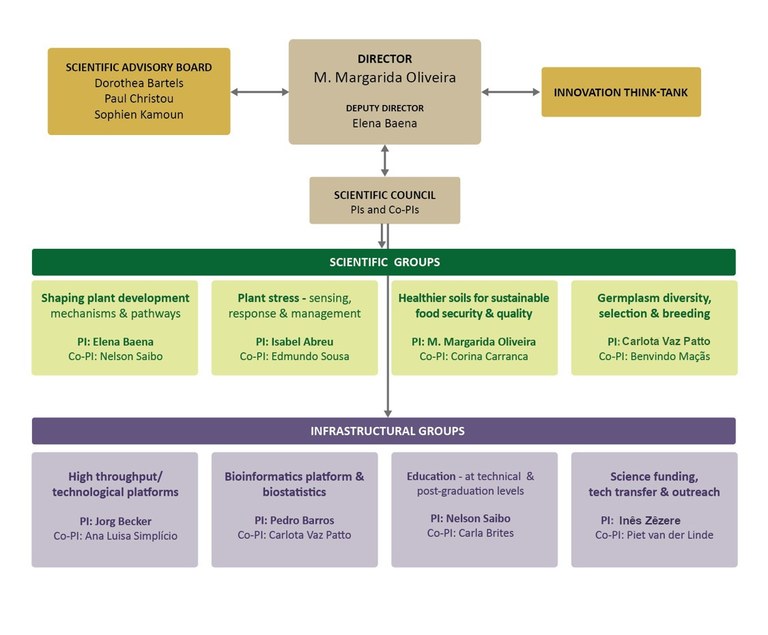 The R&D Unit GREEN-IT - Bioresources for Sustainability is funded by FCT - Fundação para a Ciência e a Tecnologia