InnovPlantProtect distinguished with "Investimento que Marca" Award
Elvas Collaborative Laboratory distinguished by Vida Rural as "the most relevant investment of the past year in the agricultural and agro-industrial sector"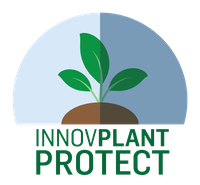 "Investimento que Marca" 2021 is the name of the award given today, 30 June 2021, to InnovPlantProtect by Vida Rural. The distinction, conferred by the editorial staff of the professional agribusiness magazine, highlights the most relevant investment of the past year in the agricultural and agro-industrial sector, at national level.
The choice of the collaborative laboratory (CoLab), based in Elvas, "intends to reinforce the importance of the investment in research and innovation in a crucial area for the future of agriculture: the search for biologically-based solutions for crop protection, in a challenging context, in which it is necessary to ensure the production of food in an increasingly sustainable way", explains Isabel Martins, director of Vida Rural and coordinator of publications at IFE.
This award "rewards the initiative of the 12 founding partners of creating an innovative institution to develop biological and digital solutions for crop protection", underlines Pedro Fevereiro, executive director of the CoLab and GREEN-IT member, adding: "It is an incentive for InnovPlantProtect, which settled in a low-density region and managed to attract 38 highly qualified human resources to install a modern innovation unit. It also rewards the vision of the municipality of Elvas, which from the outset embraced this challenge."
The InnovPlantProtect CoLab was an initiative promoted by Universidade NOVA de Lisboa, led by the research unit GREEN-IT from Instituto de Tecnologia Química e Biológica António Xavier, in cooperation with other research units from NOVA (CTS FCT NOVA, NOVA LINCS and MagiC NOVA IMS) and partners INIAV, the Town Hall of Elvas, Bayer Crop Science, Syngenta Crop Protection, Fertiprado, CEBAL, ANPROMIS, Casa do Arroz, FNOP and Universidade de Évora. InnovPlantProtect was created with the aim to develop innovative bio-based solutions to protect crops from pests and diseases, and provide diagnostic and monitoring services, thus contributing to the sustainability of agricultural systems.
The "Investimento que Marca" 2021 award was received by Professor Margarida Oliveira, in place of Pedro Fevereiro, during the 8th edition of AgroIn – Annual Congress of Agribusiness, organized by Vida Rural/ IFE, held in the auditorium of the Faculty of Dental Medicine of the University of Lisbon.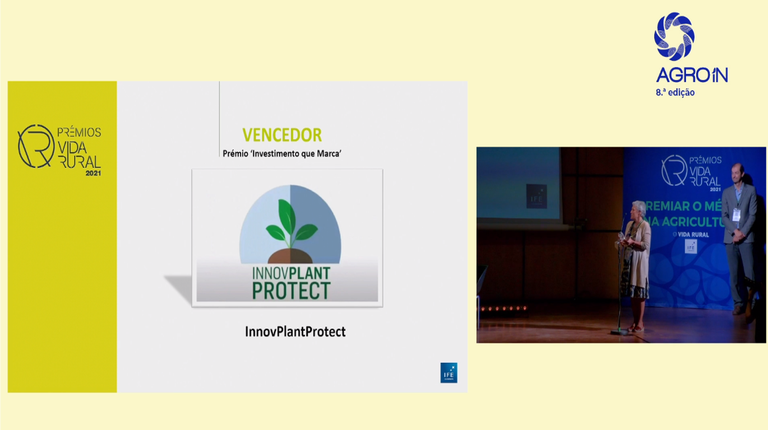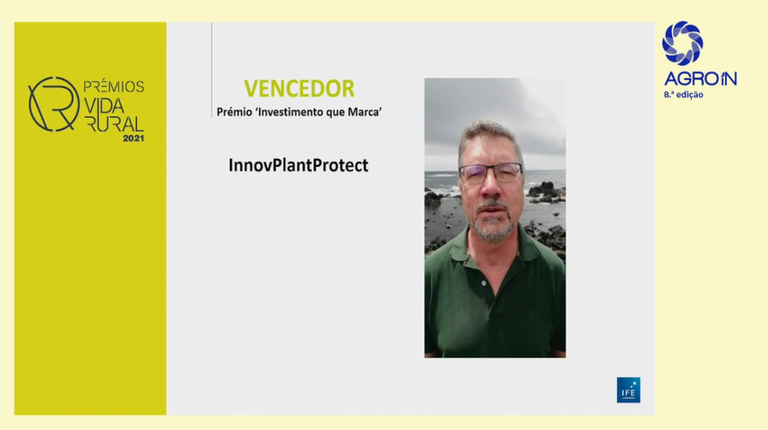 InnovPlantProtect @ the 8th edition of AgroIn – Annual Congress of Agribusiness