Venue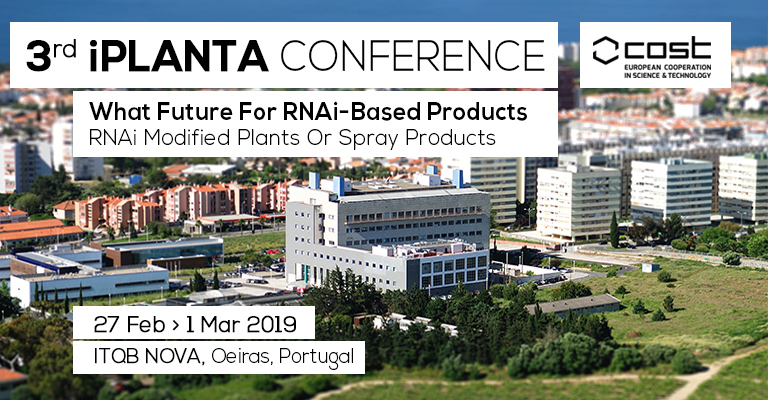 Map of conference and lunch places
The 3rd iPlant Metting will take place in the auditorium of the Institute of Chemical and Biological Technology António Xavier of the New University of Lisbon - ITQB-NOVA (http://www.itqb.unl.pt), and organized by the Plant Cell Biotechnology Laboratory (http://www.itqb.unl.pt/~BCV/) of the Green-it Research Unit (http://www.itqb.unl.pt/green-it/green-it-2018-2022), with the collaboration of Center for Biotechnology Information (CiB - https://cibpt.wordpress.com).
ITQB is located in the Town of Oeiras (https://en.wikipedia.org/wiki/Oeiras,_Portugal), at the Tagus river mouth, just outside Lisbon. Since 1996 it occupies a building in the campus of the National Institute of Agrarian and Veterinary Research (INIAV - http://www.iniav.pt), a R&D institution of the Ministry of Agriculture.
The mission of ITQB NOVA is to carry out scientific research and postgraduate teaching in life sciences, chemistry and associated technologies, for the benefit of human health and the environment.
It is not difficult to reach ITQB. Please follow the instructions on the following link: http://www.itqb.unl.pt/contacts/itqb_location