4th IMpaCT Cryo-EM seminar with the Nobel laureate
On March 16th, 2021, the IMpaCT Coordinators had the great pleasure of welcoming Professor Richard Henderson, the 2017 Nobel Prize in Chemistry laureate, to a series of virtual meetings with the Project Coordinators and the ITQB NOVA team members.
It was a day filled with fruitful meetings with the Project Coordinators and the ITQB NOVA Early Researchers. During these meeting, we had the opportunity to present our project's mission and the main activities and to discuss 6 on-going projects with our expert guest.
There were so many valuable inputs shared by our guest to further assist in boosting the CryoEM growth at our Macromolecular Crystallography Unit at ITQB NOVA and in Portugal.
Also, Richard Henderson Webinar was a big success and a great opportunity to have a good overview of the revolution brought by the Cryo-Electron Microscopy methodology to the Structural biology field and all the achievements made possible by improvement of this technology and processing programs.
At the end of this virtual visit, we invited Richard Henderson for a meeting with the ITQB NOVA Dean, to present our research Institute and to give a better overview of the different research areas
The IMpaCT team would like to acknowledge Richard Henderson availability and enthusiasm during our virtual visit. Once the pandemic situation is controlled, we look forward to be able to welcome the Nobel Prize laureate for a visit to the ITQB NOVA facilities and to the first Cryo-EM microscope in Portugal at the INL.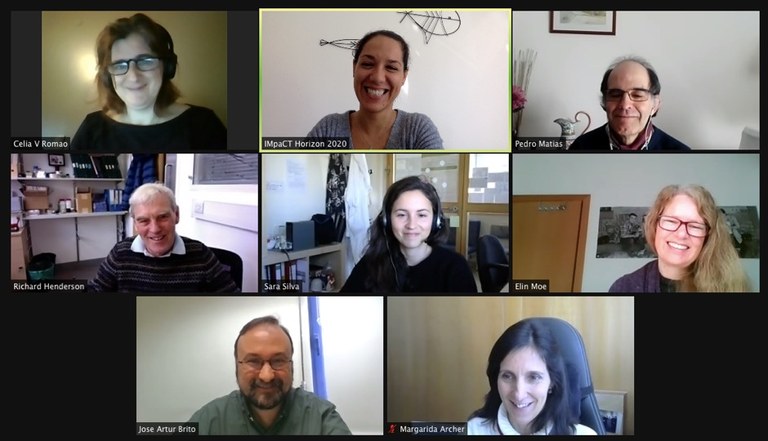 Morning meeting with the IMpaCT project Coordinators, Pedro Matias and Célia Romão, and the ITQB NOVA task leaders, Margarida Archer, Elin Moe, José Brito, and Sara Silva, and the project manager Ana Gomes.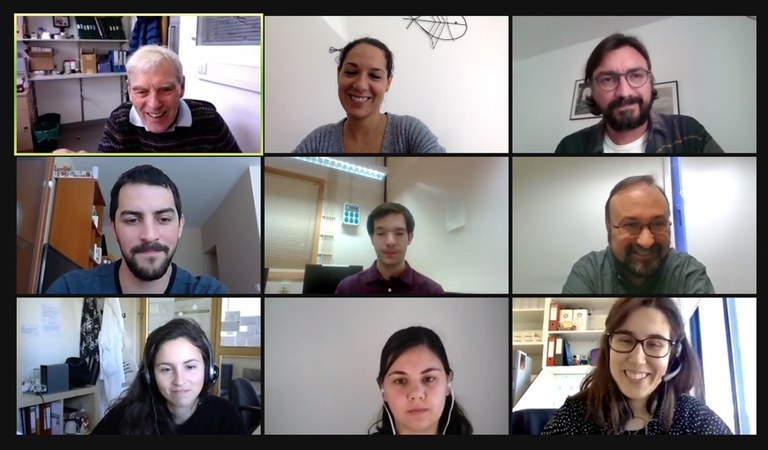 Meeting with the IMpaCT ITQB NOVA Early Career Researchers, Federico Issoglio, José Rodrigues, João Costa, Sara Silva, Andreia Fernandes and Catarina Paiva. The meeting was moderated by the Seminar's task leader, José Brito.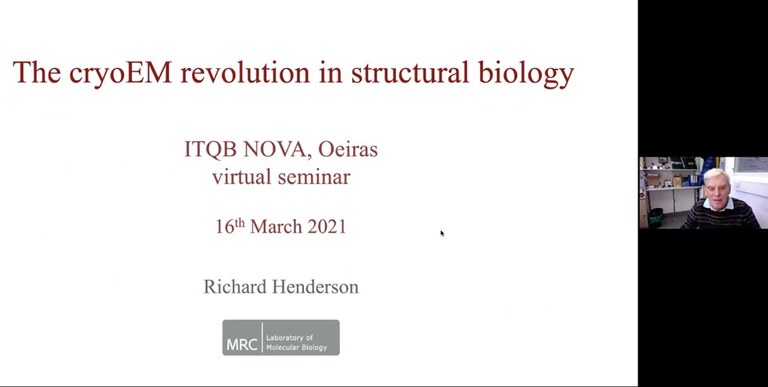 Open Webinar on "The Cryo-EM revolution in structural biology".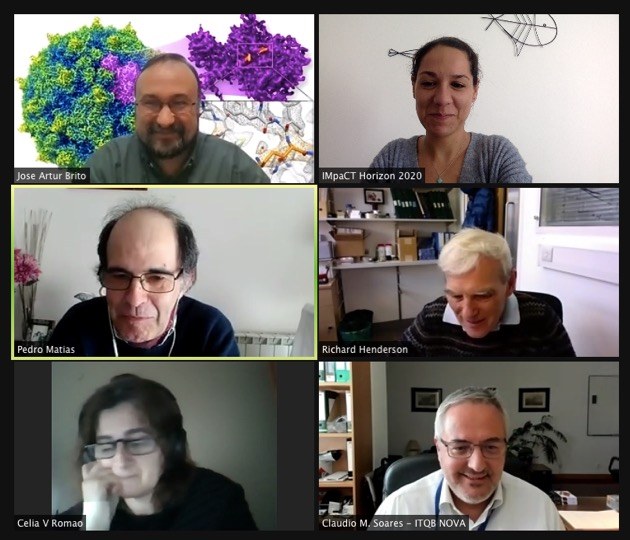 Meeting with the ITQB NOVA Dean, Cláudio Soares.